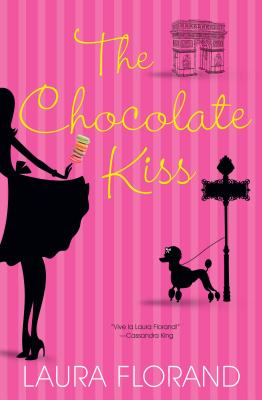 The Chocolate Kiss (Paperback)
Kensington Publishing Corporation, 9780758269416, 340pp.
Publication Date: December 24, 2012
Description
The Heart of Paris
Welcome to La Maison des Sorcieres. Where the window display is an enchanted forest of sweets, a collection of conical hats delights the eye and the habitues nibble chocolate witches from fanciful mismatched china. While in their tiny blue kitchen, Magalie Chaudron and her two aunts stir wishes into bubbling pots of heavenly chocolat chaud.
But no amount of wishing will rid them of interloper Philippe Lyonais, who has the gall to open one of his world famous pastry shops right down the street. Philippe's creations seem to hold a magic of their own, drawing crowds of beautiful women to their little isle amidst the Seine, and tempting even Magalie to venture out of her ivory tower and take a chance, a taste. . .a kiss.
Parisian princesses, chocolate witches, patissier princes and sweet wishes--an enchanting tale of amour et chocolat.
Praise for Laura Florand and her novels
"Charming and laugh-out-loud funny." --New York Times bestselling author Deborah Smith
"Readers will be happy to live vicariously in Laura's French fairytale." --Booklist
"Frothy, French confection of a novel." --Publishers Weekly
"Both sensual and sweet. . .a story that melts in your mouth " --USA Today bestselling author Christie Ridgway
"Vive la Laura Florand " --Cassandra King.
Advertisement