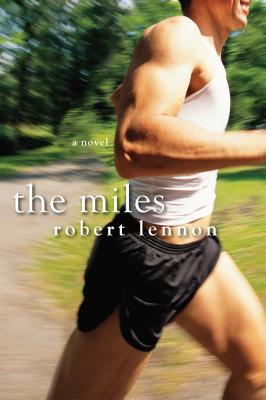 The Miles (Paperback)
Kensington Publishing Corporation, 9780758271730, 279pp.
Publication Date: June 1, 2012
* Individual store prices may vary.
Description
A squadron of spectators screamed and hooted, and Liam could feel his legs lighten. It was possible. He could run at any speed now; he would accelerate and accelerate and accelerate. . .
When Liam Walker joins a running club in New York City, it's with some trepidation. Liam has always loved running, but the world of team racing, and the camaraderie that goes with it, are new to him. Still, after years of stagnancy--working for the same magazine, living in the same apartment, and jumping from one short-term boyfriend to another--he's ready to try.
At the club, Liam meets athletes of every stripe. Some are fiercely competitive, others more interested in the after-race bagels or team nights out partying. The revelations on the track hardly compare to what happens off it--the romance and heartaches, rivalries and injuries. And as the year unfurls leading to the ultimate challenge--the New York City Marathon--Liam starts to realize all the ways in which life is measured by hills and valleys, in how far you're willing to push yourself, and in who's waiting for you at the finish line. . .
Robert Lennon works in corporate business development at a large global law firm and is a former president of Front Runners New York--one of the largest LGBT athletic clubs in the world. A former journalist for "The American Lawyer" magazine, Rob spends much of his time writing. As an avid runner who has completed the NYC marathon five times, Rob fuses his talents as a writer and a runner through this work. Rob has a Master's Degree in Journalism from Columbia University and a BA in History and Psychology from Duke University. He lives in Connecticut with his partner, Mark, and their twin sons.
or
Not Currently Available for Direct Purchase