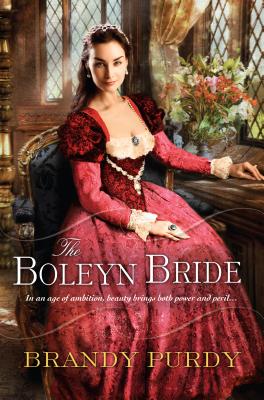 The Boleyn Bride
Paperback

* Individual store prices may vary.
Description
From carefree young woman to disillusioned bride, the dazzling lady who would become mother and grandmother to two of history's most infamous queens, has a fascinating story all her own. . .

At sixteen, Elizabeth Howard envisions a glorious life for herself as lady-in-waiting to the future queen, Catherine of Aragon. But when she is forced to marry Thomas Boleyn, a wealthy commoner, Elizabeth is left to stagnate in the countryside while her detested husband pursues his ambitions. There, she raises golden girl Mary, moody George, and ugly duckling Anne--while staving off boredom with a string of admirers. Until Henry VIII takes the throne. . .

When Thomas finally brings his highborn wife to London, Elizabeth indulges in lavish diversions and dalliances--and catches the lusty king's eye. But those who enjoy Henry's fickle favor must also guard against his wrath. For while her husband's machinations bring Elizabeth and her children to the pinnacle of power, the distance to the scaffold is but a short one--and the Boleyn family's fortune may be turning. . .

Praise for the novels of Brandy Purdy

"Recommended for readers who can't get enough of the Tudors and have devoured all of Philippa Gregory's books." --Library Journal on The Boleyn Wife

"Purdy wonderfully reimagines the behind-the-scenes lives of the two sisters." --Historical Novel Reviews on The Tudor Throne
Kensington, 9780758273369, 272pp.
Publication Date: February 25, 2014
About the Author
Brandy Purdy is the author of several historical novels. When she's not writing, she's either reading, watching classic movies, or spending time with her cat, Tabby. She first became interested in history at the age of nine or ten when she read a book of ghost stories that contained a chapter about the ghost of Anne Boleyn haunting the Tower of London. Visit her website at http://www.brandypurdy.com for more information about her books. You can also follow her via her blog at http://brandypurdy.blogspot.com where she posts updates about her work and reviews of what she has been reading.