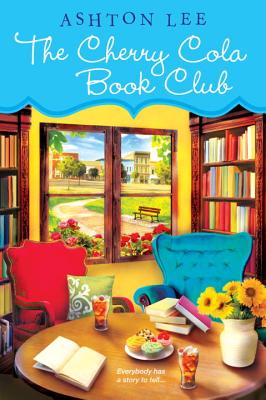 The Cherry Cola Book Club (Cherry Cola Book Club Novels)
Paperback

* Individual store prices may vary.
Other Editions of This Title:
Digital Audiobook (3/25/2013)
Compact Disc (3/26/2013)
Compact Disc (3/26/2013)
MP3 CD (3/26/2013)
Description
With its corrugated iron siding and cramped interior, the Cherico, Mississippi, library is no Antebellum gem. But for young librarian Maura Beth Mayhew, it's as essential to the community as the delicious desserts at the Twinkle, Twinkle Caf . It's a place for neighbors to mingle and browse through the newest bestsellers, for the indomitable Miss Voncille Nettles to host her "Who's Who in Cherico?" meetings. The library may be underfunded and overlooked, but it's Maura Beth's pride, and she won't let the good ole boys on the City Council close it down without a fight. Which is why Maura Beth has founded the Cherry Cola Book Club-a last-ditch attempt to boost circulation and save her job. Over potluck dinners featuring treasured family recipes, the booklovers of Cherico come together to talk about literary classics. But soon it's not just Margaret Mitchell and Harper Lee being discussed over chicken gumbo and homemade biscuits with green pepper jelly. Secrets are shared, old dreams rekindled, and new loves slowly blossom. Southern charm, wit, and warmth combine in this delightful novel about great books, true friends, and the stories that give life its richest meaning, on and off the page.
Kensington Publishing Corporation, 9780758273413, 272pp.
Publication Date: April 1, 2013
About the Author
Ashton Lee, author of The Cherry Cola Book Club, was born in historic Natchez, Mississippi, into a large, extended Southern family which gave him much fodder for his fiction later in life. He currently lives in Oxford, Mississippi.
Discuss the female character that fascinates you the most and give the pros and cons of her personality.
Discuss the male character that fascinates you the most and give the pros and cons of his personality.
Assign someone to argue for the Cherico Library's existence against someone else who supports the City Council's point of view for its dissolution. Let the group decide who won the argument.
Does Cherico reflect some of the economic and cultural realities of your home town?
Which of the couples most resembles your relationship with your spouse or significant other? (Becca and Stout Fella, Miss Voncille and Locke Linwood, Douglas and Connie)
The character of Pamela Linwood, though deceased, plays an important role in the plot. How do each of you view that role?
What has your local library meant to you?
Over the long haul, do you think Maura Beth Mayhew is fighting a losing battle?
Do you think taxpayers in general have a realistic view of what it takes to keep a library up and running?
Do you think library services should fall into the same category for funding as firefighting, police protection, streets, water and utilities?
Did you ever make the sort of wish/bucket list that Maura Beth Mayhew made on page twenty-five of her journal (Three Things To Accomplish Before I'm Thirty)?
Pretend you are a female member of The Cherry Cola Book Club. Do you fall into the Scarlett or the Melanie category as a modern woman?
Pretend you are a member (either gender) of The Cherry Cola Book Club. What role do you think To Kill A Mockingbird played in the passage of 1964 Civil Rights Act, if any?
There will be a sequel to The Cherry Cola Book Club. What do you hope will happen in that book?
What is your favorite sequence in The Cherry Cola Book Club?