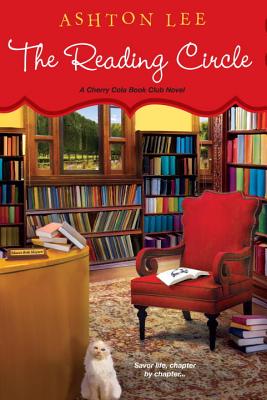 The Reading Circle (A Cherry Cola Book Club Novel #2) (Paperback)
Kensington, 9780758273420, 256pp.
Publication Date: March 25, 2014
Other Editions of This Title:
Digital Audiobook (5/1/2014)
Library Binding, Large Print (5/1/2014)
* Individual store prices may vary.
Description
"This lighthearted, cozy read brought a smile to my face. Lovers of small town fiction are going to fall in love with The Reading Circle." --Marie Bostwick, author of Between Heaven and Texas

Welcome to the quirky town of Cherico, Mississippi, where potluck meetings at the local library provide a feast for mind and stomach alike. . .

If some folks had their way, the Cherico library would have shut down long ago. Councilman Durden Sparks aims to divert funding to a cause dear to his heart--and his wallet. With the aid of gumption and good friends, librarian Maura Beth Mayhew has finagled a one-year reprieve, and the burgeoning book club is raising the library's profile one mouthwatering meeting at a time. But more members mean more opinions. . .

While the Forrest Gump-themed shrimp dishes are a universal hit, meetings don't always go according to plan. Between spirited debate over book choices and surprising revelations and relationship hiccups--including Maura Beth's fledgling romance--there's a lot to discuss. And just when bad luck threatens to finish the library for good, the Cherry Cola Book Club may learn that the best stories have twists--and heroes--you never expected. . .

Praise for Ashton Lee's The Cherry Cola Book Club

"Lee's buoyant David-versus-Goliath tale zestfully illuminates a real problem confronting libraries and cities of all sizes." --Booklist

"Clever, sassy and as tasty as an icebox pie, The Cherry Cola Book Club is a rare treat." --Erika Marks, author of The Guest House
About the Author
Ashton Lee, author of The Cherry Cola Book Club, was born in historic Natchez, Mississippi, into a large, extended Southern family which gave him much fodder for his fiction later in life. He currently lives in Oxford, Mississippi.
Revisit the book club argument between Maura Beth and Jeremy early in the novel. Pick a side and tell why you support it.
Have you changed your opinion positively or negatively about a character or characters after reading this second novel in the series?
What was the biggest surprise for you in this plot?
What is your favorite sequence?
Would you like to live in Cherico? If so, why? If not, why not?
Do you think Maura Beth is making/can make a difference in Cherico?
Of all the couples in the series, who do you think has the most realistic, well-adjusted relationship?
Which character touches you the most?
Which character annoys you the most?
How do you view Maura Beth's notion that the book club is an "alternative family" of sorts?
or
Not Currently Available for Direct Purchase