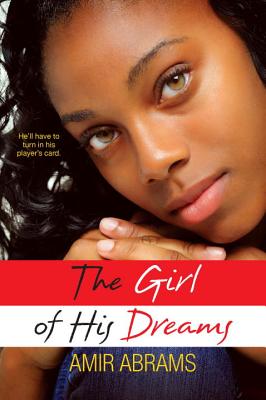 The Girl of His Dreams (Mcpherson High)
Paperback

* Individual store prices may vary.
Description
The rules are simple: Play or get played. And never, ever, catch feelings.

That's
the motto 17-year-old heartthrob Antonio Lopez lives by. Since his
mother walked out, Antonio's father has taught him everything he needs
to know about women: they can't be trusted, and a real man has more than
one. So once Antonio gets what he wants from a girl, he moves on. But
McPherson High's hot new beauty is turning out to be Antonio's first
real challenge.

Miesha Wilson has a motto of her own: The
thrill of the chase is not getting caught. Game knows game, and Miesha
is so not interested. She's dumped her share of playboys and she's
determined to stay clear of the likes of Antonio Lopez--until his crazy
jealous ex aggravates her. But when she decides to play some games of
her own, Miesha and Antonio find themselves wondering if love is real
after all. . ..

"Hot and poppin' with drama and life
lessons. The world of teen lit has never seen anything like this
before!" --Ni-Ni Simone, author of No Boyz Allowed, on Crazy Love
Kensington -Teen/Dafina, 9780758273574, 368pp.
Publication Date: June 25, 2013
About the Author
Amir Abrams is a regular dude with a dream. Born in Brooklyn, Amir has a thing for fresh kicks, fly whips, and all things Polo. For Amir, writing teen fiction was never something he imagined himself doing until he started working with Ni-Ni Simone on the Hollywood High series. In addition to the Hollywood High series, he also penned Crazy Love, The Girl of His Dreams, Caught Up, and Diva Rules. You can hit him up at amir_abrams@yahoo.com, on Facebook at itsyaboyamir, or follow him on Twitter @ItsyaboyAmir.