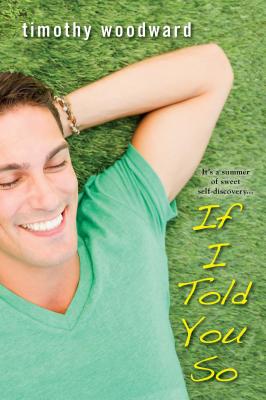 If I Told You So (Paperback)
Kensington, 9780758274885, 304pp.
Publication Date: August 28, 2012
* Individual store prices may vary.
Description
The summer you turn sixteen is supposed to be unforgettable. It's the stuff of John Hughes movies and classic songs, of heart-stopping kisses and sudden revelations. But life isn't always like the movies. . .

For Sean Jackson, sixteen is off to an inauspicious start. His options: take a landscaping job in Georgia with his father, or stay in his small New Hampshire hometown, where the only place hiring is the local ice cream shop. Donning a pink t-shirt to scoop sundaes for tourists and seniors promises to be a colder, stickier version of hell. Still, he opts to stay home.

On his first day at work, Sean meets Becky, a wickedly funny New York transplant. The store manager, Jay, is eighteen, effortlessly cool, and according to Becky, "likes" Sean the way Sean's starting to like him. But before he can clear a path to the world that's waiting, Sean will have to deal with his overprotective mother, his sweet, popular girlfriend, Lisa, his absentee father, and all his own uncertainties and budding confusions.

Tender and achingly funny, this coming-of-age story will resonate with anyone who is--or has ever been--a teenager, when the only thing you can count on is how little you really know, and the next glance, or touch, or breathless night can be the one that changes everything. . .

"Woodward writes from the heart--a genuine, honest story about the joys and pains of first love, and realizing that no one is as alone as it sometimes seems."
—Robin Reardon

"A touching story about navigating the sometimes treacherous waters of first love."
—J.H. Trumble
About the Author
Timothy Woodward grew up in New Hampshire and earned his MFA in writing from Southern New Hampshire University. He is the author of the LGBT young adult novel If I Told You So. In addition to his writing, he has been a high school teacher and has worked with Greater Boston PFLAG as an advocate for LGBT youth. He lives in Las Vegas.
or
Not Currently Available for Direct Purchase