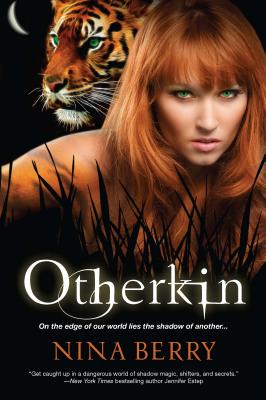 Otherkin (Paperback)
Kensington Publishing Corporation, 9780758276919, 310pp.
Publication Date: July 31, 2012
Description
I thought I knew myself. Then I met Caleb.
Dez is a good girl who does as she's told and tries not to be noticed. Then she rescues a boy from a cage, and he tells her secrets about herself. Now inside her burns a darkness that will transform her.
Everything is about to change--and neither Caleb, nor the Otherkin, nor those who hunt them, are prepared for what Dez will unleash.
"Be prepared to lose some sleep. "Otherkin " is full of non-stop action and suspense, and you're not going to be able to put it down " --Brigid Kemmerer, author of the Elemental series
"Get caught up in a dangerous world of shadow magic, shifters, and secrets." --"New York Times " bestselling author Jennifer Estep
"Berry's debut offers just the right combination of high-stakes exploits and steamy love scenes to keep readers up until the wee hours. . .ripe with issues that will resonate with readers. From body image to friendship, first love and betrayal, OTHERKIN] explores the truth that no matter who or what you are, there's no escaping the politics of high school." "Kirkus Reviews.
Advertisement