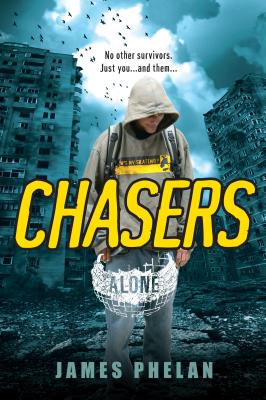 Chasers
Paperback

* Individual store prices may vary.
Description
The trip of a lifetime just turned into the end of the world.
When Jesse crawls out of the wreckage of a subway car and emerges into daylight, he's greeted by a living nightmare. An unexplained force has destroyed New York City, turning skyscrapers into ash, cutting off all power and communication. Jesse and his new friends, Dave, Anna and Mini are dazed but unhurt. The other survivors are not so lucky. Every human being they encounter is infected, gripped by an unquenchable thirst that drives them to monstrous acts of violence.
Somehow, Jesse has to escape. But first, he has to stay alive.
From childhood's hour I have not been
As others were; I have not seen
As others saw; I could not bring
My passions from a common spring.
From the same source I have not taken
My sorrow; I could not awaken
My heart to joy at the same tone;
And all I loved, I loved alone.
--from "Alone" by Edgar Allan Poe.
Kensington Publishing Corporation, 9780758280664, 246pp.
Publication Date: October 30, 2012
or
Not Currently Available for Direct Purchase