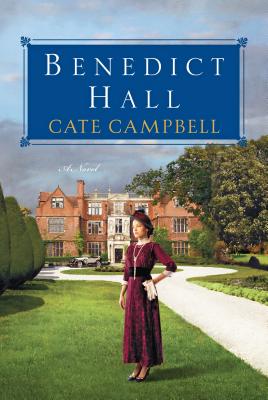 Benedict Hall (Paperback)
Kensington Publishing Corporation, 9780758287595, 378pp.
Publication Date: May 28, 2013
* Individual store prices may vary.
Description
In this richly layered debut novel, Cate Campbell introduces the wealthy Benedict family and takes us behind the grand doors of their mansion, Benedict Hall. There, family and servants alike must face the challenges wrought by World War I--and the dawn of a new age brimming with scandal, intrigue, and social change. Seattle in 1920 is a city in flux. Horse-drawn carriages share the cobblestone streets with newfangled motor cars. Modern girls bob their hair and show their ankles, cafes defy Prohibition by serving dainty teacups of whisky to returning vets--and the wartime boom is giving way to a depression. Even within the Benedicts' majestic Queen Anne home, life is changing--above and below stairs. Margot, the Benedicts' free-spirited daughter, struggles to succeed as a physician despite gender bias--and personal turmoil. The household staff, especially longtime butler Abraham Blake, have always tried to protect Margot from her brother Preston's cruel streak. Yet war has altered Preston too--not for the better. And when a chance encounter brings a fellow army officer into the Benedict fold, Preston's ruthlessness is triggered to new heights. An engineer at the fledgling Boeing company, Frank Parrish has been wounded body and soul, and in Margot, he senses a kindred spirit. But their burgeoning friendship and Preston's growing wickedness will have explosive repercussions for everyone at Benedict Hall--rich and poor, black and white--as Margot dares to follow her own path, no matter the consequences.
About the Author
Cate Campbell is a writer living in the Pacific Northwest. She has worked in more jobs than she can count-as a teacher, an office nurse, a waitress, a nanny, a secretary, a saleswoman, and a singer. The great mansions of Seattle, many built around the turn of the 20th century, along with her lifelong fascination with medicine, history, Seattle, and the stunning cultural and social changes that marked the decade of the 1920s are her inspirations for Benedict Hall. The career of her father, a dedicated physician and a war veteran, served as a model for both Margot Benedict and Frank Parrish.
or
Not Currently Available for Direct Purchase