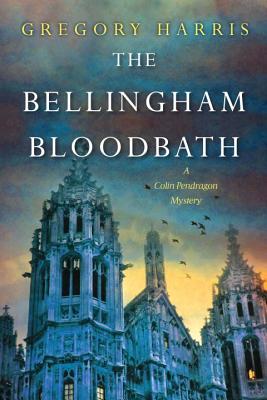 The Bellingham Bloodbath (A Colin Pendragon Mystery #2) (Paperback)
Kensington, 9780758292698, 304pp.
Publication Date: August 26, 2014
* Individual store prices may vary.
Description
Colin Pendragon's reputation as a brilliant detective is undisputed in Victorian London. But when murder strikes inside the closed ranks of Her Majesty's Guard, he must penetrate a wall of silence and secrecy to discover the dark truth. . .

After a captain in Her Majesty's Guard and his young wife are brutally murdered in their flat, master sleuth Colin Pendragon and his partner Ethan Pruitt are summoned to Buckingham Palace. Major Hampstead demands discretion at all costs to preserve the reputation of the Guard and insists Pendragon participate in a cover-up by misleading the press.

In response, Pendragon makes the bold claim that he will solve the case in no more than three days' time or he will oblige the major and compromise himself. Racing against the clock--and thwarted at every turn by their Scotland Yard nemesis, Inspector Varcoe--Pendragon and Pruitt begin to assemble the clues around the grisly homicide, probing into private lives and uncovering closely guarded secrets. As the minutes tick away, the pressure--and the danger--mounts as Pendragon's integrity is on the line and a cold-blooded killer remains on the streets. . .

"Colin has Holmes' arrogance but is dimpled and charming, while Ethan is a darker Watson. . .the relationship between the leads is discreetly intriguing." --Kirkus Reviews
About the Author
Gregory Harris is a graduate of USC who spent twenty years working on a variety of motion pictures and television series before turning his attentions to writing fiction. He resides in Southern California and is currently at work on the next installment of the Colin Pendragon series. Visit Gregory Harris online at www.GregoryHarrisAuthor.com and on Facebook at  http://bit.ly/GregoryHarris.
or
Not Currently Available for Direct Purchase