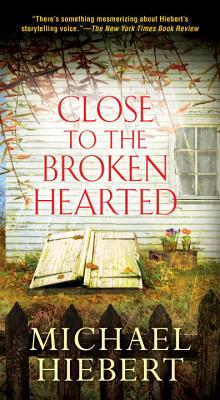 Close to the Broken Hearted (Paperback)
Kensington Publishing Corporation, 9780758294265, 312pp.
Publication Date: June 24, 2014
Description
In this riveting new novel from Michael Hiebert, a killer's release is the catalyst for shocking revelations in a small Southern town. . .
At twenty-two, Sylvie Carson has known a lifetime's worth of trouble. When she was a child, her baby brother was shot to death by a man named Preacher Eli. Orphaned by her teens, Sylvie is now raising her own baby with no partner in sight. For all these reasons, Leah Teal, Alvin, Alabama's only detective, tries to stay patient when Sylvie calls the station day and night, always with some new false alarm. But now Preacher Eli is out of prison and moving back to town.
As far as the law is concerned, the old man has paid his dues--though Leah's twelve-year-old son, Abe, vehemently disagrees. Between that and his relentless curiosity about the daddy he hardly knew, Abe's imagination is running in all directions lately. While Leah struggles with how much of the past to reveal to Abe, she's also concerned about Sylvie's mounting panic. Something in her gut tells her the girl might be a target after all. For as Leah knows well, there's danger not just in the secrets others keep from us, but in the lies that corrupt from within. It's a hunch that will be tested soon enough, as tensions mount on both sides.
Evoking the South with depth and grace, Michael Hiebert's poignant, gripping novel captures the strength wrought by heartache and lost innocence--and the transformative power of forgiveness, whenever it comes. . .
Praise for Michael Hiebert's Dream with Little Angels
"Hiebert's first novel courts comparison to the classic "To Kill a Mockingbird," but the book manages to soar as a moving achievement in its own right. In Hiebert's hands, psychological insight and restrained lyricism combine to create a coming-of-age tale as devastating as it is indelible." --"Publishers Weekly "(Starred Review)
"This book captured me from page one. It's honest, it's raw and it's one of the best books I've read in a long, long while." --Lisa Jackson
"There's something mesmerizing about Hiebert's storytelling voice." --"The New York Times Book Review"
"Readers who enjoy literary fiction depicting small-town life in the tradition of Harper Lee's "To Kill a Mockingbird "may want to try Hiebert's debut." --"Library Journal.
WarningError{{ infoItem.message }}Expand{{ infoItem.date | date:'HH:mm:ss' }}
Advertisement