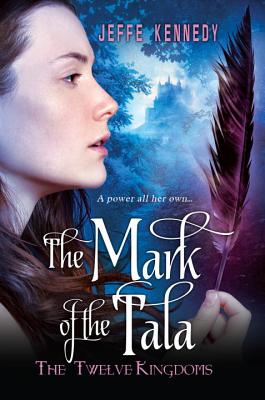 The Twelve Kingdoms
The Mark of the Tala
Paperback

* Individual store prices may vary.
Other Editions of This Title:
Digital Audiobook (10/27/2014)
MP3 CD (10/28/2014)
Compact Disc (10/28/2014)
MP3 CD (10/28/2014)
Compact Disc (10/28/2014)
Description
Queen Of The Unknown

The tales tell of three sisters, daughters of the high king. The eldest, a valiant warrior-woman, heir to the kingdom. The youngest, the sweet beauty with her Prince Charming. No one says much about the middle princess, Andromeda. Andi, the other one.

Andi doesn't mind being invisible. She enjoys the company of her horse more than court, and she has a way of blending into the shadows. Until the day she meets a strange man riding, who keeps company with wolves and ravens, who rules a land of shapeshifters and demons. A country she'd thought was no more than legend--until he claims her as its queen.

In a moment everything changes: Her father, the wise king, becomes a warlord, suspicious and strategic. Whispers call her dead mother a traitor and a witch. Andi doesn't know if her own instincts can be trusted, as visions appear to her and her body begins to rebel.

For Andi, the time to learn her true nature has come. . .
Kensington, 9780758294432, 352pp.
Publication Date: May 27, 2014
About the Author
Jeffe Kennedy is an award winning author. Her most recent works the fantasty series Twelve Kingdoms, the fantasy romance novels of A Covenant of Thorns, the contemporary BDSM novellas of the Facets of Passion, and an erotic contemporary serial novel, Master of the Opera. Readers can visit her website at: JeffeKennedy.com or every Sunday at the popular Word Whores blog.