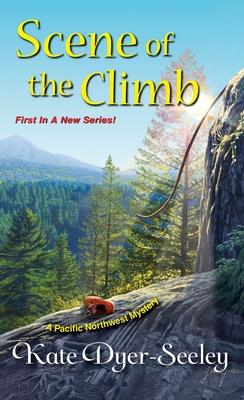 Scene of the Climb (A Pacific Northwest Mystery #1) (Paperback)
Kensington, 9780758295316, 304pp.
Publication Date: June 3, 2014
* Individual store prices may vary.
Description
Portland, Oregon, is the perfect fit for someone like Meg Reed. It's a city with a small town feel, where she can crash on the couch of her best friend Jill, now that she's graduated from journalism school. . .

But a girl needs a job, so Meg bluffs her way into writing for Northwest Extreme magazine, passing herself off to editor-in-chief Greg Dixon as an outdoor adventure enthusiast. Never mind that Meg's idea of sport is climbing onto the couch without spilling her latte. So when she finds herself clawing to the top of Angel's Rest--a two-thousand-foot peak--to cover the latest challenge in a reality TV adventure show, she can't imagine feeling more terrified. Until she witnesses a body plummet off the side of the cliff. Now Meg has a murder to investigate. And if the climbing doesn't kill her, a murderer just might. . .

Includes Adventure Guides!
About the Author
Kate Dyer-Seeley is the author of Scene of the Climb, Slayed on the Slopes, Silenced in the Surf, and First Degree Mudder in the Pacific Northwest Mystery series, as well as the memoir Underneath the Ash. Her writing has appeared in Climbing Magazine, The Oregonian, The Columbian, Portland Family Magazine, and The Vancouver Voice. She is an active member of the Willamette Writers Association and the Pacific Northwest Writers Association. Visit her website at katedyerseeley.com.