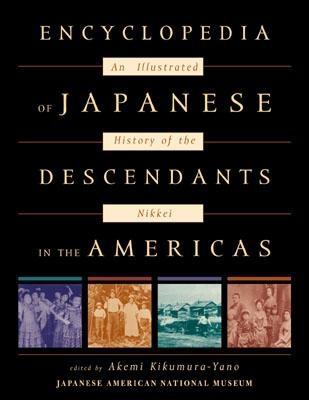 Encyclopedia of Japanese Descendants in the Americas (Hardcover)
An Illustrated History of the Nikkei
Altamira Press, 9780759101494, 336pp.
Publication Date: July 26, 2002
* Individual store prices may vary.
Description
The Encyclopedia is the first comprehensive guide to the history of Japanese immigrants in the western hemisphere over the last two centuries. It is the story of the Nikkei (people of Japanese descent and their descendants) from early immigration to the present as they settled in the countries of Argentina, Bolivia, Brazil, Canada, Chile, Mexico, Paraguay, Peru, and the United States. Each chapter provides four primary areas of information: An historical overview, a bibliographic essay, an annotated bibliography, and supplementary materials including demographic data, and rare historical photographs. Contributing authors address common themes of work and recreation, family and community life. Noted scholars Gary Okihiro and Eiichiro Azuma provide key introductory essays on the historical context of Japanese migration from 1868 to the present. The Encyclopedia originated as a collaboration between the International Nikkei Research Project and a multinational team of fourteen institutions, with scholars from ten different countries. It is an impressive reference work for understanding the historical events, special circumstances, and individual and collective choices that shaped many Nikkei communities and the diversity of their experiences in the Americas. It is a valuable resource and fascinating, multi-faceted portrait of Japanese immigrants for many audiences: researchers of Japanese immigration, Ethnic Studies and Asian studies, as well as all people of Japanese and Asian descent. The Foreword is by United States Senator Daniel K. Inouye. The Encyclopedia is published in cooperation with the Japanese American National Museum and sponsored by the Nippon Foundation.
About the Author
Akemi Kikumura-Yano is an anthropologist and director of the International Nikkei Research Project. She is Vice President for Programs and Director of Research at the Japanese American National Museum and is the author of several books, including: Through Harsh Winters: The Life of a Japanese Immigrant Woman; and Promises Kept: The Life of a Japanese Immigrant Man.
or
Not Currently Available for Direct Purchase