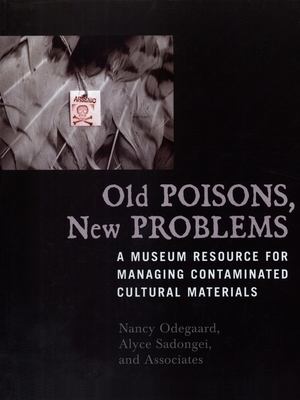 Old Poisons, New Problems: A Museum Resource for Managing Contaminated Cultural Materials (Paperback)
A Museum Resource for Managing Contaminated Cultural Materials
Altamira Press, 9780759105157, 160pp.
Publication Date: March 3, 2005
Description
Old Poisons, New Problems is a timely and welcome practical guide to identifying, testing for, and dealing with contaminated cultural materials archived in museum collections. With increasing indigenous involvement in the collection, handling, and--more recently--the repatriation of cultural artifacts formerly held in museum archives, there is an increasing need to educate both the museum community and tribal members about the potential risks of pesticide contamination on museum collections, and provide the means to test for, identify, analyze, and safely handle these artifacts. Special features include worksheets for performing basic tests, charts of scientific and historical information on known pesticides, data resources, and illustrations. This book will be widely used by members of the museum community, as well as the tribal groups, involved with the managing of these collections.
About the Author
Dr. Nancy Odegaard is Conservator and Head of the Preservation Division for the Arizona State Museum and Professor of Anthropology at the University of Arizona in Tucson. Alyce Sadongei (Kiowa/Tohono O'Odham) is Assistant Curator for Native American Relations for the Arizona State Museum at the University of Arizona in Tucson.
Advertisement