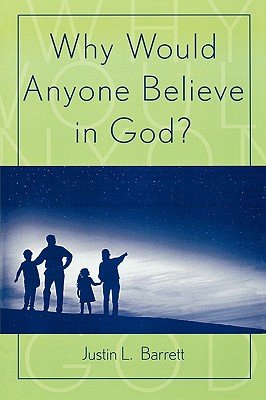 Why Would Anyone Believe in God? (Cognitive Science of Religion) (Paperback)
Altamira Press, 9780759106673, 152pp.
Publication Date: May 28, 2004
* Individual store prices may vary.
Description
Because of the design of our minds. That is Justin Barrett's simple answer to the question of his title. With rich evidence from cognitive science but without technical language, psychologist Barrett shows that belief in God is an almost inevitable consequence of the kind of minds we have. Most of what we believe comes from mental tools working below our conscious awareness. And what we believe consciously is in large part driven by these unconscious beliefs. Barrett demonstrates that beliefs in gods match up well with these automatic assumptions; beliefs in an all-knowing, all-powerful God match up even better. Barrett goes on to explain why beliefs like religious beliefs are so widespread and why it is very difficult for our minds to think without them. Anyone who wants a concise, clear, and scientific explanation of why anyone would believe in God should pick up Barrett's book.
About the Author
After completing his Ph.D. in experimental psychology at Cornell University, Justin Barrett served on the psychology faculties of Calvin College (Michigan) and the University of Michigan (Ann Arbor), and as a research fellow of the Institute for Social Research. Recently, he was the Associate Director for the International Culture and Cognition Consortium and an editor of the Journal of Cognition and Culture. His cross-cultural, developmental, and experimental research on religious concepts has appeared in numerous books and scholarly journals. Dr. Barrett currently provides consulting on numerous research and evaluation projects for academic and non-profit groups, especially concerning the interface of science and religion.