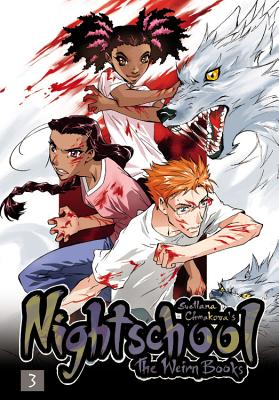 Nightschool, Volume 3: The Weirn Books (Paperback)
The Weirn Books
Yen Press, 9780759528611, 195pp.
Publication Date: April 20, 2010
Description
Betrayed by one of their own, the Hunters have become the hunted as their hideaway is invaded by a pack of ravenous werewolves But it'll take more than a few mongrels to get the better of these kids. Meanwhile, Alex begins advanced training with Mr. Roi. Will he be able to help her find a clue to her sister's disappearance? Or is the home-schooled Alex in way over her head?
About the Author
Svetlana Chmakova was born and raised in Russia until the age of 16, when her family emigrated to Canada. She quickly made a name for herself with works like Dramacon, Nightschool, the manga adaptation of James Patterson's Witch & Wizard, and the webcomic Chasing Rainbows. She graduated from Sheridan College with a three-year Classical Animation Diploma. Her latest work for middle grade readers, Awkward, has been a runaway critical success and was named one of YALSA's 2016 Top Ten Great Graphic Novels for Teens!
Advertisement