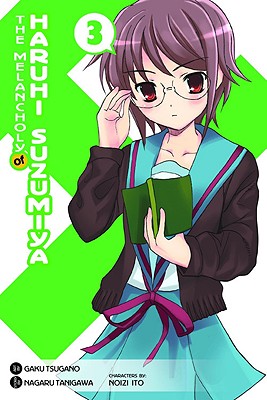 The Melancholy of Haruhi Suzumiya, Volume 3 (Paperback)
Yen Press, 9780759529465, 170pp.
Publication Date: June 1, 2009
Description
The SOS Brigade gets browbeaten into entering a baseball tournament to help their fearless leader stave off boredom. But despite the Brigade's clear lack of skill Haruhi has no intention of losing...and she's ready to pitch a fit if her team doesn't step up to the plate.
About the Author
Nagaru Tanigawa is a Japanese author best known for The Melancholy of Haruhi Suzumiya for which he won the grand prize at the eighth annual Sneaker Awards. Tanigawa is currently working on the tenth novel about Haruhi Suzumiya and the S.O.S. Brigade.
Advertisement