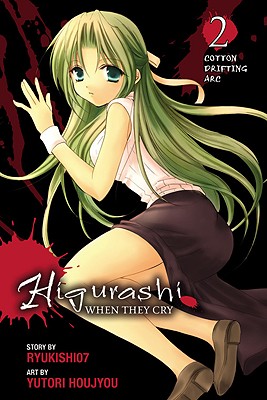 Higurashi When They Cry, Volume 2: Cotton Drifting Arc (Paperback)
Cotton Drifting Arc
Yen Press, 9780759529861, 272pp.
Publication Date: September 1, 2009
Description
Twins Shion and Mion have Keiichi seeing double. But as he grows closer to Shion, their flirty friendship has Mion seeing red. When Shion and Keiichi trespass on sacred ground the night of the Cotton Drifting, a string of gruesome murders and disappearances follow. Are the legends of Oyashiro-sama's curse true? Is there a demon in Hinamizawa?
About the Author
Ryukishi07 leapt into the spotlight with HIGURASHI NO NAKU KORO NI which was originally conceived as a series of visual novels and later adapted into the popular manga and anime franchise.
Advertisement