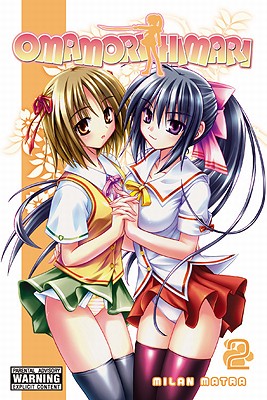 Omamori Himari, Volume 2 (Paperback)
Yen Press, 9780759531802, 160pp.
Publication Date: January 25, 2011
Description
Sure, timid Yuuto Amakawa has his hands (and bed? ) full with his new housemate - the beguiling, sword-wielding cat spirit Himari, who has sworn to protect him from spirits out for his slayer blood But Yuuto's desire to coexist peacefully with the spirits his ancestors once hunted has a not-entirely-unwanted side effect - his life is suddenly chock-full of beautiful girls He's got a Lolita water spirit now also freeloading at his place, and he keeps finding himself in the middle of random encounters with gorgeous female spirits of all shapes and sizes. Yup, Yuuto's got it made That is, until a trip to his late grandparents' house turns deadly...
About the Author
Milan Matra is a Japanese manga artist. In 2006, he debuted as a manga artist with the one-shot "Commence Operation!" before moving on to his bestselling series Omamori Himari. Demonizer Zilch is his latest work.
Advertisement