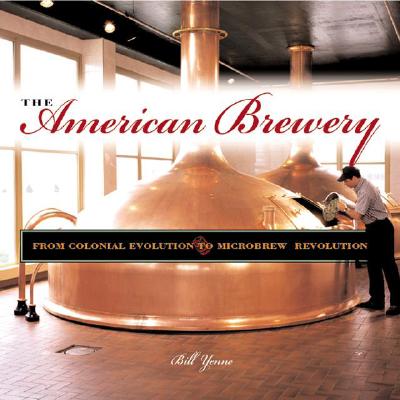 The American Brewery (Hardcover)
A Portable History of Beer Making
MBI, 9780760314708, 156pp.
Publication Date: September 1, 2003
* Individual store prices may vary.
Description
Beer is living proof that God loves us and wants us to be happy.-Ben FranklinThe brewing industry has been an integral part of the American fabric from the very beginning. In fact, a brewery was one of the first structures built by early colonists. Because beer was safer to drink than water (having been boiled), it was the drink of choice for all age groups, from breakfast to bedtime. After the young nation won its independence, George Washington declared his support of the beer industry by stating he would henceforth drink only porters brewed in America. This lavishly designed history tells the story of American brewing through wars, tax hikes, Prohibition, consolidation, depression, recession, and the microbrewery boom that revived the industry beginning in the late 1980s. Archival and modern imagery and photographs depict buildings inside and out, workers, the production process, and equipment. In addition, sidebars feature memorabilia, home brewing, and famous recipes from the pilgrims to present. Readers will witness how breweries flourished and suffered like any other American houses of manufacture, from a peak of 4,131 breweries in 1873 to an industry low of 80 in 1983.
or
Not Currently Available for Direct Purchase