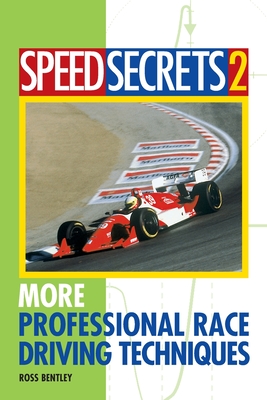 Speed Secrets II (Paperback)
More Professional Race Driving Techniques
Motorbooks, 9780760315101, 160pp.
Publication Date: April 28, 2003
* Individual store prices may vary.
Description
Discover the secrets that will make you a faster and more successful racecar driver with this up-to-date insight into the latest techniques in racing. Professional driver and driving coach Ross Bentley, reveals what it takes to be fast and win races at the highest levels. Chock full of diagrams and concise "speed secrets," Bentley has created an all-new approach to learning and perfecting the ideal line around the racetrack. He teaches you how to turn errors into more speed, left-foot braking techniques, as well as three sure-fire ways to lower your best lap time. Ross Bentley, who is the author of Speed Secrets, Inner Speed Secrets, and Bob Bondurant on Race Kart Driving, was a driver for the winning SRPII team at the Rolex 24 Hour race at Daytona. Ross is a member of Team Seattle, which also took home second place in SRPII. The two Team Seattle cars finished 7th and 8th overall in a field of 44 cars.
About the Author
Ross Bentley is the author of the popular Motorbooks Speed Secrets series. He is a racing coach, race car driver, author, and speaker. Bentley grew up in a racing family in Vancouver, British Columbia. He raced in the CART Indy Car series in the 1990s before moving on to endurance racing, where he won the 1998 GT3 United States Road Racing Championship and the 2003 SRPII Class Rolex 24 Hours of Daytona. Bentley currently resides in Redmond, Washington.