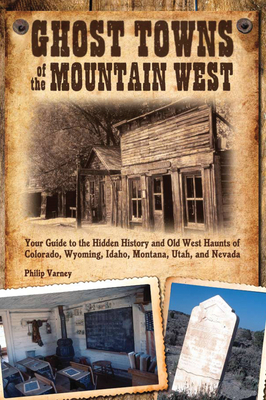 Ghost Towns of the Mountain West (Paperback)
Your Guide to the Hidden History and Old West Haunts of Colorado, Wyoming, Idaho, Mont
Voyageur Press, 9780760333587, 320pp.
Publication Date: July 4, 2010
* Individual store prices may vary.
Description
The RockyMountain and Great Basin states are the heart of ghost-town country. Once-bustling pioneer outposts, mining camps, lumber towns, and railroad villages stand today as reminders of the glory days of gold rushes, industrial progress, and that pioneering spirit of the Old West. This book guides readers to the fascinating and scenic ghost towns of Colorado, Wyoming, Idaho, Montana, Utah, and Nevada. Varney highlights popular tourist destinations as well as out-of-the-way spots unfamiliar even to natives of the region. Maps, historical background, and stunning color photographs bring to life dozens of ghost towns and provide practical information for exploring this fascinating chapter of American history.
About the Author
Phillip Varney is the author and photographer of seven books about ghost towns. He has toured and photographed more than six hundred ghost towns throughout the American West. He lives in Tucson, Arizona.