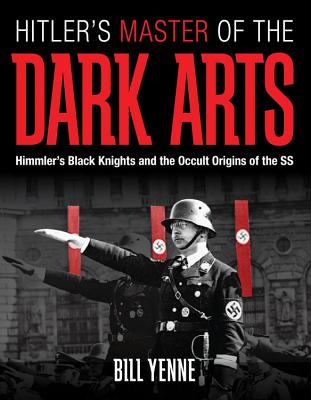 Hitler's Master of the Dark Arts (Hardcover)
Himmler's Black Knights and the Occult Origins of the SS
Zenith Press, 9780760337783, 312pp.
Publication Date: October 14, 2010
* Individual store prices may vary.
Description
At the heart of the evil of Nazism was Hitler's "witch doctor," Heinrich Himmler, and his peculiar and deadly organization with the mundane name Schutzstaffel, literally "protective squadron." Undoubtedly you know them better as the feared SS, the very essence of Nazism. Their threatening double lightning bolt is perhaps the most dreaded symbol of the Third Reich. The facts of the SS's origins are truly stranger than fiction. If you thought Raiders of the Lost Ark was an inspired Hollywood fiction, think again. Hitler's Master of the Dark Arts reveals the hidden "truths" of the SS in full and morbidly fascinating detail.
About the Author
Bill Yenne is the author of more than three dozen nonfiction books on historical topics. His books on aviation and military history have included Area 51 Black Jets--which T. D. Barmes, formerly with NASA High Range and Area 51 Special Projects, described as "not a book that the reader will lay down and not finish. It holds one's interest from front to back." Yenne has also contributed to encyclopedias of World War I and World War II and has been featured in several documentaries which have aired on the History Channel, the National Geographic Channel, the Smithsonian Channel, and ARD German Television. The Wall Street Journal notes that Yenne writes "with a cinematic vividness." Yenne has also authored ten novels and has penned several books on beer and brewing history, including Beer: The Ultimate World Tour.
or
Not Currently Available for Direct Purchase