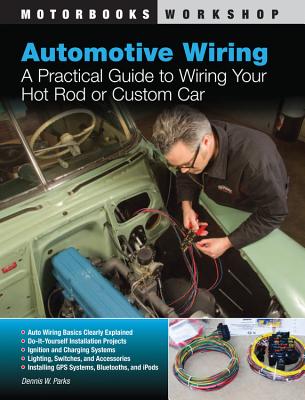 Automotive Wiring (Paperback)
A Practical Guide to Wiring Your Hot Rod or Custom Car (Motorbooks Workshop)
Motorbooks, 9780760339923, 144pp.
Publication Date: December 8, 2011
* Individual store prices may vary.
Description
Automotive wiring is a primary skill required for proper completion and safe operation of any custom build, whether it is a traditional custom, hot rod, or classic daily driver. While restorers typically have the option of buying a new or reproduction wiring harness, custom enthusiasts often have few options except to figure out how to do it themselves. This book guides builders through every step from determining what components they need, to selecting wire type and gauge, methods of connection, and other considerations. The book includes numerous charts showing typical configurations and suggested installations. A troubleshooting section lends a hand in tracking down the inevitable problems that can arise.
About the Author
Dennis W. Parks has written several best-selling how-to books for the Motorbooks Workshop series, including How to Paint Your Car, How to Build a Cheap Hot Rod, Hot Rod Body and Chassis Builder's Guide, and The Complete Guide to Auto Body Repair. Parks' personal projects currently include a complete buildup of a 1955 Chevy pickup truck. He lives in Cedar Hill, Missouri.
Dennis W. Parks has written numerous bestsellers for the Motorbooks Workshop series, including How to Paint Your Car, How to Build a Cheap Hot Rod, Hot Rod Body and Chassis BuilderÃ?s Guide, and The Complete Guide to Auto Body Repair.www.dennisparks.com