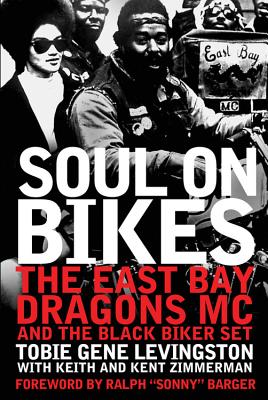 Soul on Bikes (Paperback)
The East Bay Dragons MC and the Black Biker Set
Motorbooks, 9780760345351, 272pp.
Publication Date: November 15, 2013
* Individual store prices may vary.
Description
The East Bay Dragons Motorcycle Club has gunned their Harleys through the meanest streets of Oakland, California, since the 1950s. Before Rosa Parks took her historic bus ride and before Martin Luther King Jr., Malcolm X, and Huey P. Newton and the Black Panthers stood bravely for equal rights, the East Bay Dragons MC risked life and limb during the days when it was a revolutionary act for a black man to ride a Harley chopper. Written by Tobie Levingston, the club's original founder, Soul on Bikes offers a slice of underground American and African-American history you're unlikely to read in any textbook. Levingston and his colorful cast of misfits and comrades are an all-black, all-Harley, all-chopper group of motorcyclists who have found more than their fair share of violence and redemption on the battlegrounds of urban America--and their legacy is an important untold portion of African-American history. Soul on Bikes recounts the club's adventures with humor, attitude, and, most important, soul.
About the Author
Praise For Soul on Bikes: The East Bay Dragons MC and the Black Biker Set…
Frost IllustratedFeb. 7, 2007
"Soul on Bikes: The EastBay Dragons MC and the Black Biker Set is a fascinating biography of a fascinating black man and an equally fascinating black movement."
or
Not Currently Available for Direct Purchase