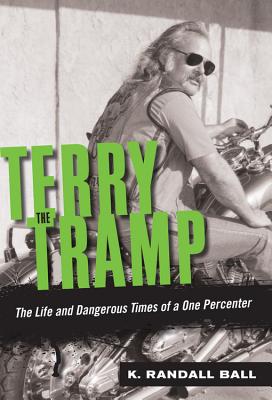 Terry the Tramp (Paperback)
The Life and Dangerous Times of a One Percenter
Motorbooks, 9780760347157, 288pp.
Publication Date: July 1, 2014
* Individual store prices may vary.
Description
See what it takes to lead men who count themselves among the one percent.
Terry "the Tramp," born in 1947 to a broken middleclass home and an absentee father in Alhambra, the blistering agricultural region of southern California, grew up with a violent chip on his shoulder. Raised in that tough-as-nails environment, he developed the courage to look right through a man twice his size and read his level of weakness to discover his breaking point.
Terry became the international president of one of the most notorious one percenter motorcycle clubs in southern California, the Vagos MC, and remained in office through upheaval, indictments, drugs, and gang wars for 26 years, until he was unceremoniously extricated. He is still a member after 42 years and never went to prison until this year.
Terry the Tramp takes the reader on a turbulent adventure through Terry's notorious life. Every page sizzles with violent tales wrapped in a razor-sharp edge, as a wild group of outlaws from the Ghost MC, Verdigos, Dirty Dozen, and the Vendettas expanded the club into other areas of California and on to Wyoming, Hawaii, Oregon, Nevada, and Japan.
Learn all about the Vago era--the characters, the motorcycles, the women, and the men. See what propelled this stout, unassuming man into a leadership role that lasted over two decades.
About the Author
A former member of the Hells Angels MC (in good standing), author K. Randall Ball has edited and published rumbling motorcycle magazines for over 40 years. He currently publishes Bikernet.com, the largest custom motorcycle website in the world, with over 125,000 unique users visiting his site every month. Ball has also written four motorcycle novels and two nonfiction books.www.bikernet.com