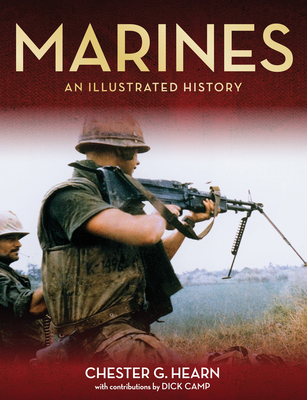 Marines (Paperback)
An Illustrated History
Zenith Press, 9780760347225, 224pp.
Publication Date: March 26, 2015
Other Editions of This Title:
Hardcover (11/1/2007)
* Individual store prices may vary.
Description
Leathernecks are respected as the elite on countless battlefields around the world; read how they have earned it.
The United States Marine Corps's history is one built on tenacity. A handful of bedraggled and unappreciated ships' guards known as Continental Marines more than 230 years ago grew to become, in the twenty-first century, a superb, multi-functional, ready-response force combining ground, air, and sea power.
With their own ships, aircraft, and special operations capability, Marines have become the most versatile, self-sufficient, all-encompassing, ready-response warriors on the planet. They fly fighter-bombers, helicopters, and surveillance planes, and are equipped with the very best weapons and gear.
The transformation has never been smooth. Besides fighting on distant shores or quelling disturbances at home, the Marines have had to battle against penurious politicians and interservice rivals. The constant pressure to be the best created a special bond€"a fellowship of valor€"that has made Marines determined fighters, continuously modifying their doctrine to respond to the evolving global war on terrorism.
Marines: An Illustrated History is packed full of dramatic action photographs, paintings, and detailed maps. Learn how Marines are uniquely trained in amphibious warfare and organized into highly mobile attack groups operating from specially designed ships. Not just a recap of the history of the Marines, the Corps's exploits since 2007 are profiled in an all-new chapter.
Get an up-close, personal view of why the toughest warriors in the world are proud to claim the title of United States Marine.
About the Author
Chester G. Hearn is an American military veteran and historian. He is the author of more than twenty books, including Six Years of Hell: Harpers Ferry During the Civil War and George Washington's Schooners: The First American Navy. Three of his books have been History Book Club selections. He lives in Erie, Pennsylvania.