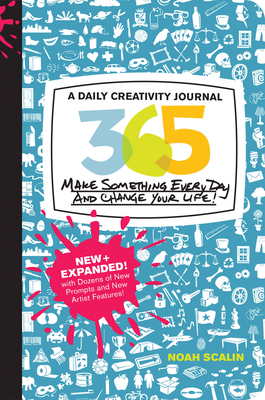 365 New + Expanded Edition
A Daily Creativity Journal: Make Something Every Day and Change Your Life!
Paperback

* Individual store prices may vary.
Voyageur Press, 9780760350089, 256pp.
Publication Date: March 1, 2016
About the Author
Noah Scalin is a co-founder of Another Limited Rebellion, an art and innovation consultancy that develops creative potential in individuals, organizations, and communities. He is also the creator of the Webby Award winning Skull-A-Day project and the first artist-in-residence at the Virginia Commonwealth University School of Business. Noah is the author of five previous books on design and creativity and has traveled the world bringing his message of creative potential and design activism to everyone from incarcerated teenagers to Fortune 500 executives.