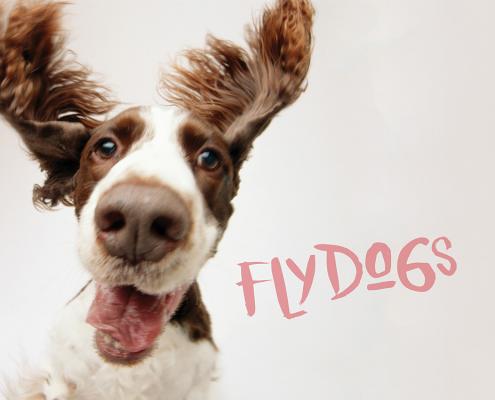 Flydogs (Hardcover)
Voyageur Press, 9780760350522, 144pp.
Publication Date: October 1, 2016
* Individual store prices may vary.
Description
It's a bird! It's a plane! Actually . . . it's a dog! This book is full of canines captured on camera as they fly through the air.
Man's best friend-flying. Flydogs is a collection of euphoric canines sailing through the air, ears flapping in the wind. These are dogs at their happiest, and the creative photographs delight dog lovers from kindergarteners to grandparents. Generally speaking, most dogs you meet have their paws firmly planted on the ground. Sure, they jump up on two legs to sniff what's on the kitchen table or to nose open the top of a garbage can. But they are most thrilled and most determined when they're flying through the air.
Whether jumping for joy, running as fast as possible, leaping off diving boards or piers, bounding over fences, or soaring for a Frisbee, life is good when you're a flying dog. More than one hundred dogs leap off the pages of Flydogs, creating a delightful photographic collection of happy hounds. You can't help but feel your spirit soar too, as you pore over these pictures. Flydogs is a book that belongs on the coffee table of any dog lover.
About the Author
Todd R. Berger is the acquiring editor for Cool Springs Press. He is the author or co-author of four books, including It Happened at Grand Canyon (2007; 2015) and Lighthouses of the Great Lakes (2002). He is also the editor of thirteen anthologies, with seven on dogs, including Love of Labs (1997), Love of Goldens (1998), and Goldens Forever (2006). A former president of the board of directors of the Publishers Association of the West, he lives in Saint Paul, Minnesota.