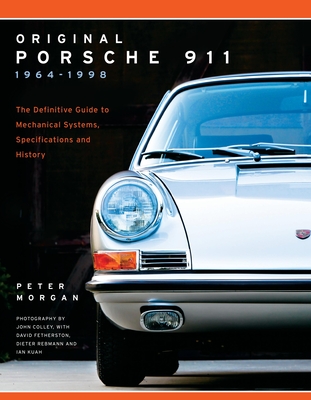 Original Porsche 911 1964-1998 (Paperback)
The Definitive Guide to Mechanical Systems, Specifications and History (Collector's Originality Guide)
Motorbooks, 9780760352090, 160pp.
Publication Date: October 17, 2016
* Individual store prices may vary.
Description
The definitive guide to 100% original and correct Porsche 911 restoration, this book covers every inch of each air-cooled 911 generation in precise detail. It includes mechanical details, bodywork, interiors, and more, all illustrated with exquisite color photographs and in-depth text. The last word on the Porsche 911, this book is the resource that no collector--whether a practical restorer or a die-hard enthusiast--can afford to be without.
About the Author
Peter Morgan has a Bachelors degree in Mechanical Engineering and trained in the automotive industry. He has written for publication since his teens and became Technical Editor of Porsche Post (the magazine of the Porsche Club Great Britain) in 1981. He was Editor from 1991 to 1994. His first Porsche book, Porsche 911 -- Purchase and DIY Restoration was published in 1987. To date, he has written 20 titles on all aspects of Porsche, including racing, and his books have been translated into seven languages.
John Colley\u2019s photography has appeared in car magazines all over the world. Having trained as an industrial photographer with Rolls-Royce aero engines, he made his name initially as a freelance motor racing photographer. Porsche 911s are a passion of his. He lives in Derbyshire, Great Britain. www.porscheinspections.com