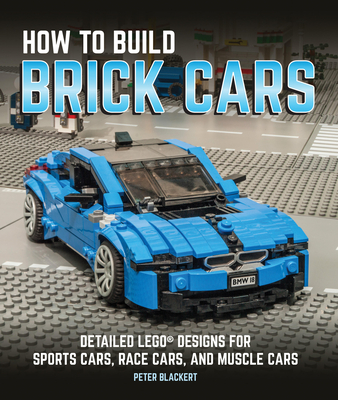 How to Build Brick Cars
Detailed LEGO Designs for Sports Cars, Race Cars, and Muscle Cars
Paperback

* Individual store prices may vary.
Motorbooks, 9780760352656, 192pp.
Publication Date: September 19, 2017
About the Author
Peter Blackert is the most prolific vehicle builder in the LEGO community. He has built thousands of cars from LEGO over the years, drawing on his experience as a Powertrain & Chassis Systems Engineering Architect for the Ford Motor Company. His Bugatti Veyron, featured in his first Motorbooks title How to Build Brick Cars, was listed #5 in TopGear magazine's "Ten Greatest Replica Lego Cars" in 2014. His work has also featured regularly in articles on LEGO fan sites, such as brothers-brick.com and TheLegoCarBlog.com, and car-club magazines. Peter's work can be found on Flickr under the username lego911, and on Instagram under lego__911. His second Motorbooks title How to Build Brick Airplanes published in 2018. He lives near the beach in Australia with his wife and three kids, and a large room full of LEGO bricks.