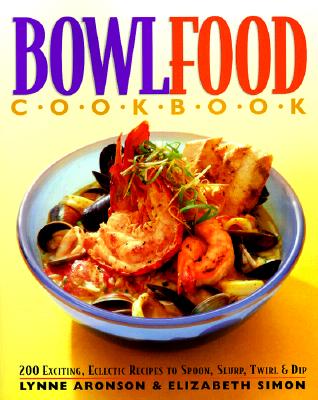 Bowlfood Cookbook (Paperback)
Workman Publishing, 9780761100027, 323pp.
Publication Date: January 10, 1998
* Individual store prices may vary.
or
Not Currently Available for Direct Purchase
Description
People love bowl food. Bowl food is comfort food. It's soup for supper, or a hearty stew or creamy risotto. Bowl food is everything together--no segregated blue plate special with the meat here and the starch there and the vegetable over there, but all of it intermingling in a delicious matrix of taste and texture. Bowl food is eating your whole dinner with a spoon or chopsticks. It's casual, fun, and somehow it just tastes better. Lynn Aronson, one of America's "best young chefs" (Esquire), not only adores bowl food but has elevated it to a new level in her celebrated Manhattan restaurants, Lola and Lola Bowla. Now Ms. Aronson, along with fellow-chef and Lola Bowla alumna Elizabeth Simon, translates her vision of bowl food into a passionate cookbook with 200 dazzling, eclectic recipes. Bucking tradition and borrowing freely from cuisines East and West, BOWLFOOD COOKBOOK presents Soups and Stews: Lamb with Orzo and Curry Broth, Stewed Short Ribs, Thai Paella. Noodles and Pasta: Penne with Zucchini and Tomato Garlic Vinaigrette, Corn and Crab Tagliatelle, Peanut Noodles with Chicken and Shrimp, Capellini with Clams and Lobster Broth. Salads, Legumes, and Grains: Seared Steak Salad with Roasted Tomatoes, Braised Duck Risotto with Spicy Ginger Broth. Plus dumplings, desserts, sauces, broths--a boundlessly inventive world of food, and it all goes in a bowl.
Advertisement