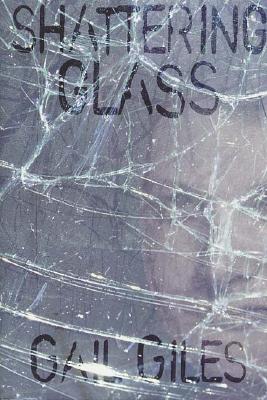 Shattering Glass
Hardcover

* Individual store prices may vary.
Other Editions of This Title:
Paperback (1/6/2015)
Prebound (9/1/2003)
Paperback (10/4/2004)
Prebound (9/1/2003)
Library Binding (3/1/2002)
Paperback (9/1/2003)
Description
When Rob, the charismatic leader of the senior class, decides to turn the class nerd into Prince Charming, his cruel challenge leads to violence and death. Vigorous and controversial, Shattering Glass heralds the arrival of a new voice in Young Adult fiction.
Praise For Shattering Glass…
Kirkus reviews Starred Review A grimly comic debut novel revisits the dark hell of high-school cliques. The ruling posse at BrazosVale High includes the usual suspects; rich, well-connected "Young" Steward; smooth stud "the Bobster" DeMarco; dumb jock "Coop" Cooper; and the exquisitely cool and charismatic alpha male, Rob Haynes. As a demonstration of power, Rob decides to elevate the school outcast, dweeby Simon Glass, to the heights of popularity. While Simon seems pathetically eager for any crumb of attention, he eventually reveals an agenda all his own. As Simon exposes their hidden vulnerabilities, the agents of Rob's whims explode into shocking violence. While grownups might cavil at the ubiquitous adult cruelty and cluelessness, most teens will nod with recognition at the adolescent characters. Giles skates the fine edge of stereotyping, but manages to give her characters authentic voices; the narrator Young is particularly well realized, with his sardonic wit, his artist's sensitivity, and his tightly wrapped rage. As much provocateur as victim, Simon subtly goads the reader into compliance with his eventual murder. Even though the denouement is known almost from the outset—Young is sent to prison for the crime—this narrative device actually heightens tension as the reader struggles against its awful inevitability. Most intriguing are the quotes heading each chapter, revealing the perspectives of the characters five years later, and which raise questions of justice, mercy, and individual responsibility. A sure-fire hit for book discussion groups, from a writer to watch. Bulletin, Center for Children's Books This is a taut and dark drama of murder and culpability that recalls Killing Mr. Griffin. . . . This has many curricular possibilities, but it'll probably be most satisfying as a dark and edgy page-turner. Booklist Starred Review "Simon Glass was easy to hate . . . we each hated him for a different reason, but we didn't realize it until the day we killed him." The tension-filled story's narrator is Young Steward, a member of the cool group run by Rob Haynes, a student who transferred in and immediately took over with a wide-reaching power. Rob manages to transform Simon, the class nerd--and transform his classmates' attitude toward Simon--with the finesse of Svengali. But Simon is not content with his newfound popularity. He begins collecting information about his benefactors, and the secrets he learns about them, especially Rob and his devastating past, come out in a horrifyingly realistic scene in which the boys beat Simon to death. This first novel has flaws. Some of the adults are caricatures, and if you look too closely at the plot, you'll find cracks in places. But the pacing is superb, and the story's twists are unexpected and disquieting. Heading the chapters are the comments of those involved, five years after the event. This conceit extends the story and will keep readers wondering. Fans of Nancy Werlin's books will appreciate this one; it's a page-turner. Publishers Weekly In this suspenseful, disturbing debut novel, a high school clique's plans to make over a social outcast go tragically awry. Quotes at the opening of each chapter foretell the disaster to come. Thaddeus R. Steward IV, nicknamed "Young," who is an aspiring writer, narrates the tale. As it opens, Rob Haynes, an out-of-state transfer student with good looks and seemingly unshakable confidence, quickly ascends to alpha male, ousting reigning king of popularity, Lance Ansley. But, as Lance puts it, "[Rob] wasn't happy to have it all, he had to make sure I didn't have anything." By contrast, Rob wants to position Simon Glass, a "textbook geek," so that his peers will vote Simon "Class Favorite." Simon appears to go along with the new clothes and haircut, but he has some ideas of his own. When Simon and Young discover a secret about Rob's past, one of them seeks to use it, the other to protect it. Unfortunately, the novel follows so many characters that readers do not get to know any one of them well. Ronna, Young's girlfriend, provides the most insightful commentary; speaking of Rob's plan to transform Simon, she says, "Instead of making Rob more, doesn't it just make all of us... less?" Such probing questions are overshadowed by the novel's larger events and the sheer number of characters. Still, the thriller plot and breakneck pacing will keep readers hooked and on the lookout for this author's next book. School Library Journal In this dark novel, Simon Glass is a clumsy nerd who learns the horror of high school cliques. Rob, the leader of the shallow group of bullies who entertain themselves at Simon's expense, decides to turn the frog into a prince. There is no altruistic motive for this plan as Rob takes on the role of puppet master and the others offer to help with the transformation. They teach Simon to drive, take him shopping for clothes, and put him on a diet and exercise regimen. The plan goes awry as Simon gains self-confidence, becoming more popular than Rob, and begins some manipulating of his own. Quotes from classmates and adults before each chapter build suspense by foreshadowing a tragedy that is looming. The narrator, Young Stewart, is as caught up in the game as the rest of the group as long as it serves his needs. He enlists Simon's help in hacking into the school's computer system but stands by as his friends club Simon to death with a bat in the school gymnasium. The plot is fast-paced and compelling and there is power in the brewing violence and shocking end; the language is raw and the behavior is brutal.
Roaring Brook Press, 9780761315810, 224pp.
Publication Date: March 1, 2002
About the Author
Gail Giles is the author of "Shattering Glass," an ALA Best Book for Young Adults, YALSA Quick Pick, and Book Sense 76 selection, as well as "Dead Girls Don't Write Letters, " A Book Sense 76 selection. A native Texan, she now lives in Anchorage, Alaska.
or
Not Currently Available for Direct Purchase