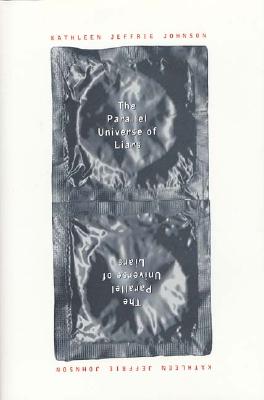 The Parallel Universe of Liars
Hardcover

* Individual store prices may vary.
Other Editions of This Title:
Mass Market Paperback (3/9/2004)
Description
Surrounded by cheats, liars, and sexual predators, fat girl Robin can't stop giving in to her older neighbor's advances. Her best friend has moved away, so who is there to convince her that a handsome black classmate likes her as she really is? Fast-paced, sharp, and fresh, The Parallel Universe of Liars includes the funniest stepparents in teen fiction--by a compelling new voice in young adult literature.
Praise For The Parallel Universe of Liars…
Publishers Weekly Starred Review In her debut, Johnson not only creates a refreshingly ordinary narrator living among realistically flawed family and friends, she also frankly and even humorously deals with the sensitive topics of sex and race. In suburban Maryland, during the summer Robin turns 15, her only friend moves away and her beauty-obsessed mother wants to put her chunky daughter on a diet. Robin often feels "piggy" and she gets lost in the shuffle as her mother plans her own wedding, her brother and his wife prepare for their baby's birth and her father ditches her with her young, beautiful step mom (to play golf, Robin suspects). Robin is sensitive and can be pointed in her narration, and she has very human weaknesses (as when she sneaks Nutsie Boy cones), but she can also be clueless, like when she offends her first date, mixed-race Tri, by saying he's not "really black." While spying on her "hot" older neighbor, Frankie, she catches him having sex with her stepmother, which introduces her to a "parallel universe for liars," where people live their secret lives. Robin finds herself trapped in that world, too, when Frankie begins toying with her, engaging in foreplay and awakening her sexuality, but leaving her feeling guilty, too. Eventually, Robin must deal with her double life. Johnson handles these conflicts elegantly, with Robin making small gestures, rather than sweeping changes. Kirkus Reviews In her smartly titled debut novel, Johnson looks beneath the normal veneer of suburbia to find the putrefying rot underneath. . . . Although mordantly funny in spots, the story is sexually graphic encumbered by a creepy, unappealing cast of characters including the icky, insecure protagonist. Nonetheless, Johnson knows how to turn a phrase and her heroine's voice is incisive and sadly authentic. Booklist First-time novelist Johnson does a remarkable job of juggling, and the story only occasionally feels like it is bursting at the seams. . . . Robin is a vivid character whose innocence, entangled with her yearnings, seems as true as her first-person narrative, and the supporting players around her are also up to their tasks. A provocative tale. Bulletin, Center for Children's Books This is a tender and yet implacably truthful story, with Johnson conveying with great impact and originality how completely unknown the adult world is to people just starting to explore it and how little information adults really provide. . l. . There's a lot more to coming of age than merely blossoming, and readers will be glad to see this untraditional heroine survive the pitfalls and find herself on road to good adulthood.
Roaring Brook Press, 9780761317463, 192pp.
Publication Date: October 1, 2002
About the Author
Kathleen Jeffrie Johnson lives in Maryland. She is also the author of Roaring Brook's "Target "and" A Fast and Brutal Wing"
or
Not Currently Available for Direct Purchase