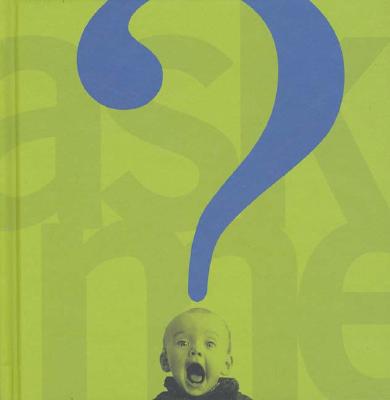 Ask Me (Hardcover)
Roaring Brook Press, 9780761318453, 224pp.
Publication Date: January 1, 2003
Other Editions of This Title:
Paperback (5/24/2011)
* Individual store prices may vary.
Description
Ask a question.
Start a conversation.
Stregthen a relationship.

Here are more than 100 questions, accompanied by rich and varied images that are designed to stimulate converstation between parent and children. The questions are provocative, the images sometimes startling, sometimes beautiful, and always mesmerizing. This little book deserves a place on every family's bookshelf.
About the Author
Antje Damm was born in Wiesbaden, Germany in 1965 and now works as an architect in Nuremberg. Since the birth of her two daughters Leonie and Silja she has been interested in children's books and is now the author of serveral.
Praise For Ask Me…
Publishers Weekly Starred Review Geared for adults and sophisticated children, this high-concept picture book is beautifully executed and irresistibly packaged. Each turn of the page reveals a different question, smartly set off against neon-bright backdrops, while facing pages spotlight thematically related images, many of which feature Damm's puckish artwork. "What do you like to collect?" appears opposite a full-color photograph of new and antique racing cars, sporty convertibles, tractors and trucks, neatly arranged in a wooden toy box. A boy and girl with sketched faces atop collage images of fabric and graph paper sit in front of a computer screen for "What can you do better than your parents?" While the visual blend of German-born Damm's artwork has a distinctly European flavor, most of the images are universal, ranging from the tender ("What do you like to touch?" alongside a black-and-white photograph of an adult hand caressing a chubby toddler foot) to the commonplace (a photograph of a child perched in a tree for "What's your favorite place to play?") to the unexpected (for "Whom can you talk to about everything?" a pair of pigeons huddle together on a ledge). The book's small, chunky format invites hands to hold and explore it. A few images may be frightening to younger readers (e.g., a graveyard scene for "Whom do you miss?") but most of the conversation-sparking questions are broad enough and the packaging edgy enough to work as successfully with toddlers as with teens. School Library Journal Declaring the goal of strengthening parent-child relationships by providing 100 conversation-starter questions, this book does much more. It's actually an invitation for parents and children alike to open their minds. Damm's questions range from the ordinary ("Who is your best friend?") to the provocative ("Do you have a guardian angel?" or "Did you ever find a dead animal? What did you do with it?"). Most parents don't need the questions fed to them because such inquiries reside at the core of family understanding, nurturing, and curiosity based on loving. It's Damm's mixed-media illustrations, one per question, that give value to Ask Me. From specific questions ("What special thing can you do with your hands?" illustrated with a photograph of a child's hand with a face painted on it) to general inspiration ("Have you ever picked fruit off a tree?" accompanied by a pen/ink/crayon picture of a girl with cherries looped over her ears as earrings), the text and art will open conversations. The book's six-inch square format enhances its layout design. The question is posed cleanly and opposite the illustration that prompts myriad responses. Ask Me is unique, fresh, inspiring, iconoclastic. It's charged with possibilities for adult and child interaction. Booklist Now here's an interactive title! "What makes you really mad?" "Whom do you miss?" This small, square, thick, brightly colored volume consists of more than 100 questions, each printed singly on a verso page, facing an illustration. The text pages are in matte colors, with the questions in contrasting light or dark type. The illustrations are drawings, color and black-and-white photographs, and collages, all but a handful done by the author herself. Most adult and children will have a very good time responding not only to these open-ended queries but also to the ideas sparked by the images. "What do you like to smell?" faces an extreme close-up photo, in black and white, of a child sniffing a lush basil plant. "What do you do when nobody has time to play with you?" is accompanied by a lively picture of a boy carefully tying his family members' shoelaces together. "What can you do better than your parents?" is opposite a collage and mixed-media picture of a little girl at a computer. Originally published last year in Germany, this should find a new audience of receptive and enthusiastic parents and children.
or
Not Currently Available for Direct Purchase