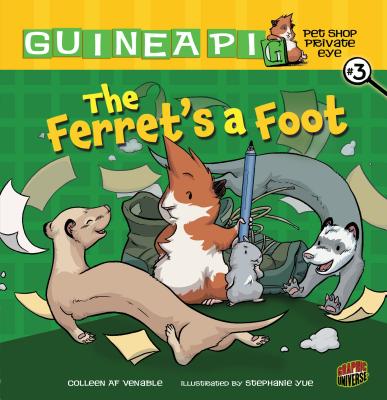 The Ferret's a Foot (Paperback)
Graphic Universe, 9780761356295, 45pp.
Publication Date: March 1, 2011
Description
Mr. Venezi has to admit he could use help keeping track of the animals in the pet shop. But if he has helpsomeone who might remember to unlock the front door, for examplemore of the animals might be sold. They like life just the way it is! Even Sasspants doesnt need convincing that something must be done. First, shell fix the signs on all the cages, so Mr. V wont need any help with that. But someone mixes them back up: Fish becomes Wish, and Chinchillas becomes Gorillas! Could this be the work of the crazy ferrets who just moved in? Or does Hamisher have a bad case of sleepwriting? As Hamisher says, The game is on my foot!
Advertisement