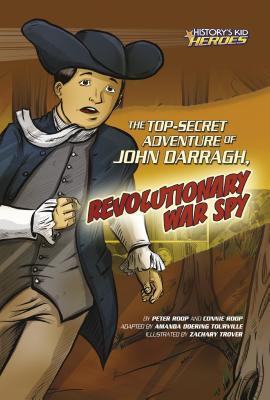 The Top-Secret Adventure of John Darragh, Revolutionary War Spy (History's Kid Heroes (Quality Paper)) (Paperback)
Graphic Universe (Tm), 9780761361930, 31pp.
Publication Date: August 1, 2010
* Individual store prices may vary.
Description
Under the nose of the enemy army . . . a boy carries a dangerous secret.

Philadelphia, Pennsylvania, 1777. John Darragh's family has sided with the rebel colonists during the Revolutionary War. But the family lives across the street from the headquarters of the British army, their enemies. The Darragh family spies on the British, and John takes messages to his brother in the rebel camp. Can John sneak past the British soldiers this time?