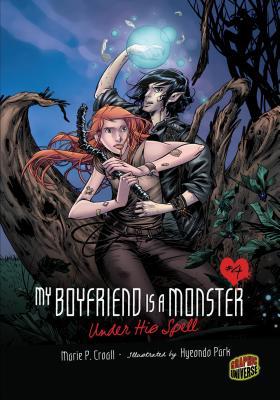 Under His Spell (Paperback)
Graphic Universe, 9780761370765, 123pp.
Publication Date: October 1, 2011
Description
Bethany Farmer isnt looking for excitement anywhere but on the soccer field. When it comes to dating, Bethany is far too practical for cheesy romance. That is, until transfer student Allein shows up. Allein acts like someone out of a romance novel, but to her horror, Bethany is smitten. To make matters worse, Allein turns out to be the heir to the throne of Faerie, hunted by savage creatures set loose into suburbia who want his throne for their own.
Advertisement