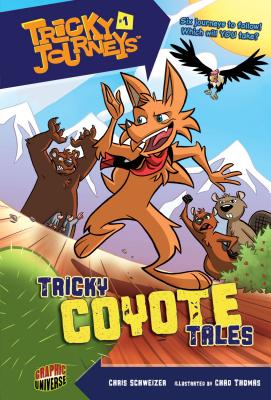 Tricky Coyote Tales (Paperback)
Graphic Universe, 9780761378594, 64pp.
Publication Date: October 1, 2011
Description
Coyote is the ultimate trickster, travelling southwestern canyons and hills in search of food and fun. With choices every few pages to decide how Coyote will get out of (and into!) several sticky situations, the reader has the chance to help Coyote outwit hill monsters, moles, and Thunderbird; to find out how the yellow-jackets got their stripes; and to take journeys through several other folktales from Native American traditions.
Advertisement