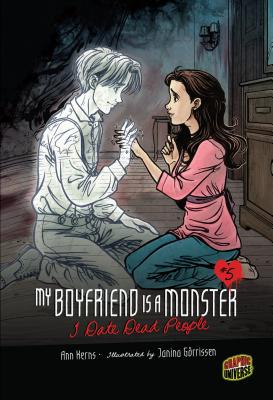 I Date Dead People (Paperback)
Graphic Universe, 9780761385493, 126pp.
Publication Date: January 1, 2012
Description
The big Victorian house Nora Reillys family just bought was built in the 1870s. Noras parents are renovating, and SOMETHING in the house doesnt approve. First it starts moving and stealing things, including Noras music, then mysterious singing echoes through the night. But how bad can a ghost be, when he and Nora like the same songs? Tom may have died a hundred years ago, but hes still a teenager too. He hasnt had someone his own age to talk with in decades. And hes a bona fide poltergeisthe can touch and move things. But hes not the only ghost in the attic, and the others arent interested in romanceor in playing nice with their new neighbors. Noras parents want their home cleaned of spirits, and fast. The question of course is: does Nora and Toms love have a ghost of a chance?
Advertisement