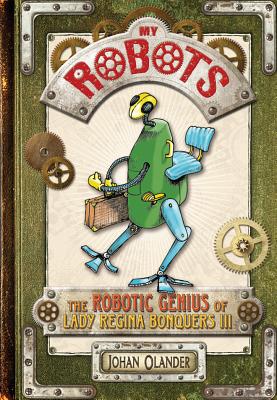 My Robots: The Robotic Genius of Lady Regina Bonquers III (Hardcover)
The Robotic Genius of Lady Regina Bonquers III
Amazon Childrens Publishing, 9780761461739, 61pp.
Publication Date: October 9, 2012
Description
In this intriguing volume, noted monstrologist and alienologist Johan Olander reveals the works of the talented inventor Lady Regina Bonquers III, a genius recluse who mysteriously disappeared in 1972. The collection includes some of the most fascinating robots ever seen -- and some never before seen. Shown here are Lady Regina's own sketches and personal notes, as well as marketing brochures, newspaper articles, and other artifacts relating to these machines.
Advertisement