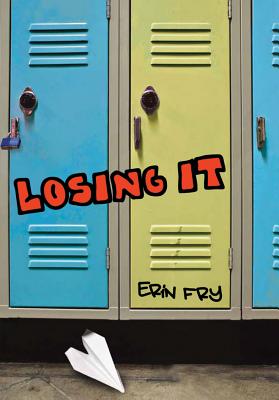 Losing It (Hardcover)
Amazon Childrens Publishing, 9780761462200, 261pp.
Publication Date: September 4, 2012
* Individual store prices may vary.
or
Not Currently Available for Direct Purchase
Description
Bennett Robinson loves baseball, especially watching Dodgers games with his dad while munching on burgers and fries--the perfect "game food." Baseball even helped Bennett and his dad cope with his mom's death from cancer. But there's no way Bennett could ever play baseball. Bennett is fat, the kind of fat that gives you belly button sweat stains and makes it tough to get off a sagging couch. But on one perfect, baseball-watching day, everything changes. Bennett's dad is taken away on a stretcher, and Bennett doesn't know if he will live or die. Now Bennett has to move in with know-it-all Aunt Laura, who's making it her personal mission to Get Bennett Healthy--and take over his life. It's time for Bennett to step up to the plate. Because maybe there are some things he can do...like talk to a girl, run a mile, and maybe even save his own life. Erin Fry explores the issue of obesity with heart, depth, and humor in this unforgettable debut novel.
Advertisement