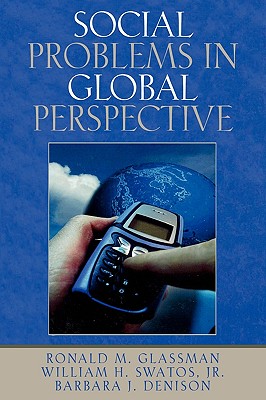 Social Problems in Global Perspective (Paperback)
University Press of America, 9780761829331, 406pp.
Publication Date: November 1, 2004
Other Editions of This Title:
Hardcover (10/20/2004)
* Individual store prices may vary.
Description
The global high-tech economy has generated a technological and scientific productive miracle. But along with the miracle has come problems. Social Problems in Global Perspective focuses on some of these problems, including family decline, divorce and single parenting; the gender war- with men and women distrustful and threatened by one another in the workplace, the home, and the bedroom- the moral malaise created by science and religion, the media, and morality. This book presents detailed chapters on the high-tech economy, religious fundamentalism, terrorism, and ethnic conflicts. It also includes chapters on homosexuality and AIDS, the world population explosion, and pop culture.
About the Author
Ronald M. Glassman is Professor of Sociology at William Paterson University. He holds a doctorate in Sociology from New School University and has written many books on democracy and the middle class. William H. Swatos, Jr. is Executive Officer of the Association for the Sociology of Religion and of the Religious Research Association. His doctorate in Sociology was earned at the University of Kentucky. Barbara J. Denison is Assistant Professor of Sociology and directs the Graduate Program in Organizational Leadership & Development at Shippensburg University in Pennsylvania. She completed her doctoral degree in Sociology at Northwestern University under Howard Becker.