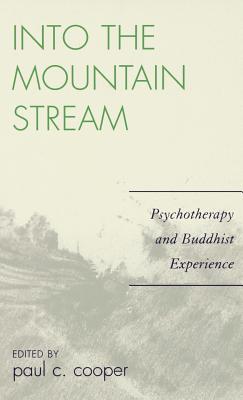 Into the Mountain Stream (Hardcover)
Psychotherapy and Buddhist Experience
Jason Aronson, 9780761836780, 496pp.
Publication Date: February 23, 2007
Other Editions of This Title:
Paperback (1/26/2007)
Hardcover (12/28/2006)
* Individual store prices may vary.
Description
Harry Redner's Aesthetic Life examines the arts - all the arts from the earliest Paleolithic painting to the latest post-Modern music. Its aim is to account for the nature of art in its historical totality and to assess the role it has played in human life throughout the ages. In seeking to review the history of art in all civilizations and separate cultures, this work is intensely aware of the critical state of the arts towards which this history seems to be heading. None of the great artistic cultures has survived intact as a living tradition. All have been more or less consigned to museums, the mausoleums of dead art. India, China, Japan, Byzantium, Persia, all the sources of the heritage of great art have dwindled away. The last of these, Europe, also faltered in the course of the twentieth century, which began with so much hope - it seemed for a while that the Modernist upsurge of rebellious energy was to be the first stage of a new culture. In the present anarchic age of post-Modernism, where 'anything goes, ' it has become apparent that Modernism was merely the last stage of European culture. With all these great traditions gone, Aesthetic Life asks 'What is to be done about art now?'-and considers possible answers.
About the Author
Harry Redner is a scholar and author who has published books in many fields. He has taught at universities in Europe, Australia, and the U.S.A.