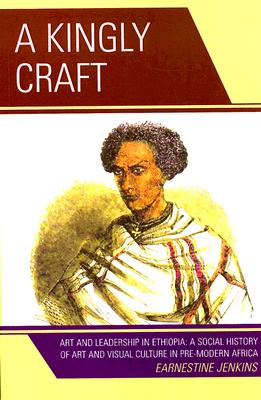 Kingly Craft (Paperback)
Art & Leadershippb
Rowman & Littlefield Publishers, 9780761838890, 115pp.
Publication Date: January 1, 2008
* Individual store prices may vary.
Description
A Kingly Craft is a significant contribution to the interdisciplinary fields of African art history and visual studies. Ethiopian illuminated manuscripts have been regarded as remarkable expressions of Christian art and material culture. However, until recently, the elite art form of manuscript production has not been rigorously examined within specific social, cultural, and political contexts. This work is an innovative study of eighteenth and nineteenth century manuscript painting during a critical period of Ethiopian history known as the "Era of the Princes." Focusing on manuscripts comissioned by members of an influential dynasty in the province of Shewa, the book draws attention to the relationship between art and patronage. Shewan leaders commissioned books with illustrations that were increasingly narrative and secular, visually documenting historical events, everyday life at court, and the portrayal of political concepts. This analysis also explores how local leaders in an independent African kingdom used art to establish links with a glorious past, thereby legitimizing their authority and preserving their great deeds for the future.
About the Author
Earnestine Jenkins is Associate Professor of Art History at the University of Memphis. She has written on African and African Diaspora social and cultural history, gender, and visual studies.