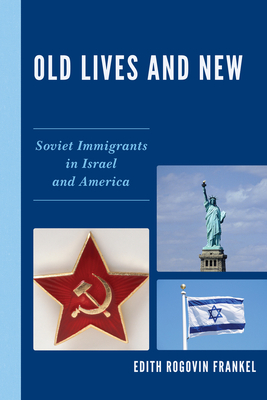 Old Lives and New
Soviet Immigrants in Israel and America
Paperback

* Individual store prices may vary.
Description
This is the moving story of a number of individuals who made the difficult and sometimes hazardous decision to leave their home, family, and friends and start new lives in Israel and the United States. Edith Rogovin Frankel interviews them twice: shortly after they leave the Soviet Union in the late 1970s and again, twenty-five years later, when they have long been settled in their new lives. Their experiences--from their formative years in the Soviet Union, to their decisions to leave, to their struggles to receive permission to emigrate--illuminate the complex history of Soviet Jews. The story of their emigration represents the universal tale of anyone who has ever migrated, hoping to find a new and better life elsewhere. Above all, this is the personal story of these men and women, of the desires that inspired them and of the dogged faith that kept them going.
Hamilton Books, 9780761857846, 220pp.
Publication Date: April 13, 2012
About the Author
Edith Rogovin Frankel is a political scientist who has published widely on the Soviet Union and Soviet Jews. She is the author of Novy Mir: A Case Study in the Politics of Literature 1952-1958 as well as studies on the ethnic Germans of the Soviet Union, the Soviet treatment of Jews, and Soviet Jewish voting patterns in Israel. Frankel has taught at the Hebrew University of Jerusalem, Dartmouth College, Stanford University, and University College London, among others. She has developed a website, www.oldlives.com, about this book.