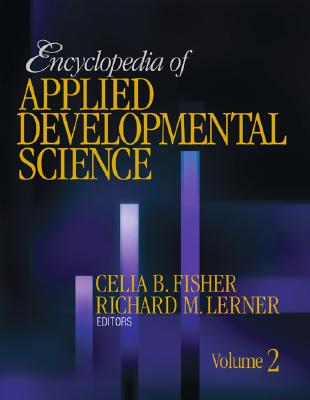 Encyclopedia of Applied Developmental Science (Sage Program on Applied Developmental Science) (Hardcover)
Sage Publications, Inc, 9780761928201, 1298pp.
Publication Date: October 16, 2004
* Individual store prices may vary.
Description
The most comprehensive, one-stop source for the latest in applied developmental science.
-Don Floyd, President and CEO, National 4-H Council
The Encyclopedia of Applied Developmental Science is an important and timely contribution to this burgeoning field. This four-volume set is the authoritative source that encompasses the entire range of concepts and topics involved in the study of applied developmental science. Its contents and levels have broad appeal for those interested in how the application of knowledge about human development can be used to enhance the lives of individuals, families, and communities.
The breadth of activity in applied developmental science makes adequate representation of its concepts and topics a daunting challenge. To this end, the encyclopedia seeks to answer the following questions:
How may information about this field be integrated in a manner accessible, meaningful, and useful to the next generation of the leaders of our nation and world?
How may we best convey the knowledge necessary for them to understand the nature of their development and the way that they may contribute positively to their own lives, to their families and communities, and to the designed and natural environments of which they will be stewards?
The Encyclopedia of Applied Developmental Science provides the most effective way to address these questions. It includes entries written in an authoritative but not overly technical manner by the broad range of scholars and practitioners involved in applied developmental science. In addition to an alphabetical table of contents, there is a readers guide that organizes the entries into 30 content categories to help the reader locate similarly themed entries with ease.
The encyclopedia is ideal for libraries serving those with interests in psychology, human development/human ecology, education, sociology, family and consumer sciences, and nursing, as well as social work and other human services disciplines. The entries are written to be accessible to not only professionals, but also to policy makers and other potential consumers of applied developmental science scholarship. This includes young people and their parents, teachers, and counselors.