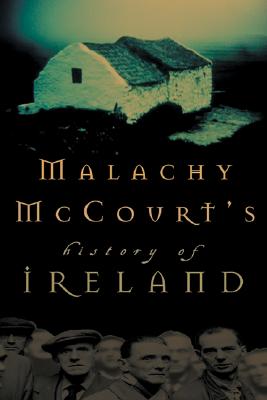 Malachy McCourt's History of Ireland (Hardcover)
Running Press, 9780762419654, 400pp.
Publication Date: August 1, 2004
* Individual store prices may vary.
or
Not Currently Available for Direct Purchase
Description
In the successful tradition of Thomas Cahill's modern-day classic, How the Irish Saved Civilization, here is an authoritative and completely engaging one-volume account of Irish history by County Limerick native, gifted storyteller, and bestselling author Malachy McCourt. Its pages are populated with figures from myth, legend, ancient history, and current events, from Cu Chulainn and Brian Boru to Oliver Cromwell, James Joyce, Lady Gregory, Gerry Adams, and Sinead O'Connor—some beloved, some controversial, but all with an undeniable influence on the course of Irish history and in turn, the history of the modern world. McCourt proves an irresistible guide on this vivid tour through the colorful and turbulent history of the Emerald Isle, from the Celtic settlements, through Viking and British occupations, modern troubles and struggle for independence. He also offers fresh insights on the country's cultural contributions to folklore, literature, art, music, and cuisine.
About the Author
County Limerick native Malachy McCourt is the authority to tell the history of Ireland. He has written several books, including the best-selling A Monk Swimming, Singing My Him Song, Danny Boy, Voices of Ireland, and The Claddagh Ring. Complementing his literary work, McCourt is also a skilled actor. He appeared in the television series Oz and in feature films such as The Bonfire of the Vanities. He lives in New York City.
Advertisement